EyesByErica Mind, Body and Soul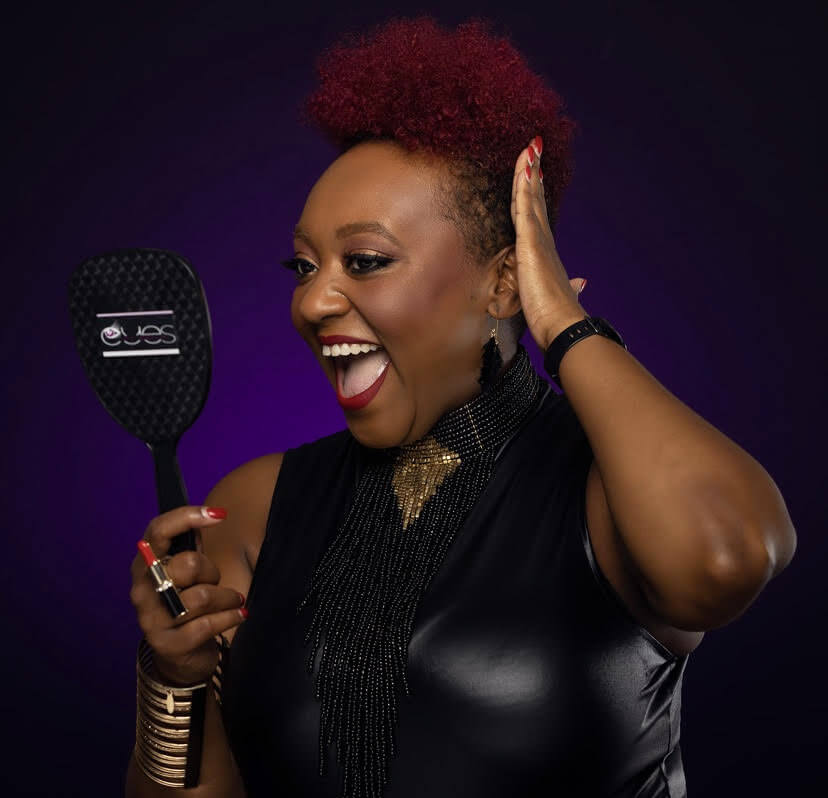 Your mental wellness is key to surviving any proverbial life's curve ball or obstacle that you may encounter. I know for me, it's critical that I take time out for my mental health. Some of the ways that I focus on clearing my mind include reading a daily devotional every morning before I interact with people. 
I love the Bible App and finding devotionals that correlates with a situation that I'm experiencing in my life. I am also in a Sisters in Christ Life Group with about 13 God-fearing women that keep me lifted in prayer and support, when life gets tough. It's so important to surround yourself with people that have your best interest at heart.
Mediation and continual prayer, has also helped me mentally during these difficult, trying times. I utilize several mediation apps such as Calm, Headspace, Insight Timer, and of course YouTube for guided meditation and mental clarity. I recommend reading Philippians 4:6(NIV) "Do not be anxious about anything, but in every situation, by prayer and petition, with thanksgiving, present your requests to God." when you are feeling anxious, stressed or mentally exhausted. 
January 8, 2020, I went to my Primary Care Physician for my annual wellness exam and weighted in at 203 lbs. As of October 12,  2020; I'm down 35 lbs! This year, I have decided to recommit my life to better living in my Mind, Body and Soul. On July 13th, I made the best decision of my life and I employed personal trainer, Aaron Ennis @dev88fitness to help me get my body back on track toward living a more healthy, fulfilled life. 
My other secret healthy weapon is Jam Box Fitness www.jamboxfitness.com located in Dallas, Addison and Frisco, Texas. This is my FAVORITE gym in the DFW area! Dominique Jones, the Jam Box Fitness owner, offers a welcoming, fun atmosphere for all people to improve their physiques and overall health, through group dance and fitness training. 
One of my new favorite foundations is by Exa Beauty www.exabeauty.com. The Exa High Fidelity Semi-Satin Foundation is available in 43 cruelty-free, vegan based shades that is inclusion for all skin tones. This foundation just won "Best Foundation in 2020" by Oprah Magazine, People Magazine and Shape Magazine. Be sure to check out this amazing product to complete your total Mind, Body And Soul transformation. 
I just want to take this moment to show gratitude for every single person that has ever supported Eyes By Erica. I truly have the BEST clients in the world. Clients like Toya Thompson www.toyathompson.com Dallas, Texas based Realtor, who during her makeup appointment for a local photoshoot, recommended that I elevate my soul healing journey with the "Affirmations" album by Aaron Abernathy https://music.apple.com/us/album/affirmations/1491170058. 
This album has single handle transformed my life. It is so motivational and encouraging to my spirit and healing the negative self talk, ministering to my soul with positive affirmations and biblical scripture. Thank you Toya and Aaron! I love this album so much that I have shared it with all my friends and family.
One of my clients, Brenda Austin, owner of Now and Zen Bodyworks https://www.nowandzenbodyworks.com loved the "Affirmations" album so much, that she now concludes all of her massages with his powerful words.  Be sure to book your next self-care healing session with Brenda today. And if Brenda is booked, schedule a massage therapy session with my personal masseuse, Connie Murphy https://touchwithintent.massagetherapy.com she is amazing at relieving stress from your body and you leave feeling restored in your mind, body and soul.