How Eyes by Erica Got Started
"Erica, what are you going to do with your life?" That was the exact question that I asked myself more than 10 years ago! And now, we have Eyes By Erica! A Dallas based makeup artist that is ready to knock on your door, to make you look the best version of you for your special day; Weddings, Photoshoots, OH MY!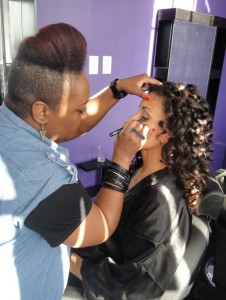 Well, first things first! THANK YOU for finding your way to my blog!
I decided to start a blog after being asked day and night for beauty tips and cosmetic industry best recommendations! So sit back and get your read on! I will be posting makeup techniques, product recommendations, how to videos and step by step makeup tutorials, that you can use, share and start makeup dialogue among friends, family and beauty lovers, worldwide!